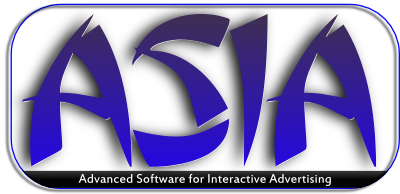 ASIA (Advanced Software for Interactive Advertising) is designed for advertising in public places, like showcases, malls, events.
The system consists of a common display and a web cam; users walking in front of the display are attracted by funny animation in which they are the protagonists.

Users interact with animations, effects and various mini-games in a revolutionary way, simply moving their body.
Asia interprets user movement with a simple web cam and generates multimedia contents in real-time.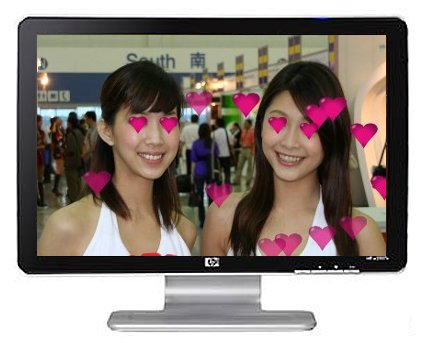 (Animation Valentine's day style - es. beauty products or services)
We offer a wide range of services in customizing Asia in order to provide a form of entertainment relevant with your products or services.
Asia includes the best elements of Interactive Advertising, Display Advertising and Advergaming [Wired, Issue 9.10 | Oct 2001 ].
Asia is Interactive Advertising: in fact a relevant part of ads variables is under the user control;
Asia is Display Advertising, based on text, image and animation contents;
Asia is an Advergaming too; users simply play with hi tech generated content, in real-time.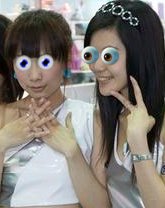 (Animation Disney style, es. toys stores)
Most of the variables are highly customizable, under the control of the advertiser, including structural elements, such as ad types, formats and features; in fact the change in brand attitude attributable to game enjoyment is stronger for product-relevant advergames than for product-irrelevant advergames. [Vol 9 No 1 Fall 2008- Journal of Interactive Advertising].
For more information go to ASIA official web site or contact us at: info@studio-sg.net